Labour integration is key to building a life in a new country. Knowing how to negotiate confidently is very useful when looking for jobs, and that is why we organised a workshop on negotiation skills for women with a migration background.
During the event, Marianne Slotboom from Yellow Training gave us tips on how to become more confident in negotiating, the margins that we have, and techniques to negotiate a salary. She also emphasized the importance of saying no with a smile to offers that do not meet our standards. In the end, there was also some time for networking and socializing!
The participants left the workshop feeling more confident in their negotiation skills and with different tips and tools to keep improving them. We are grateful to Novartis for hosting our event.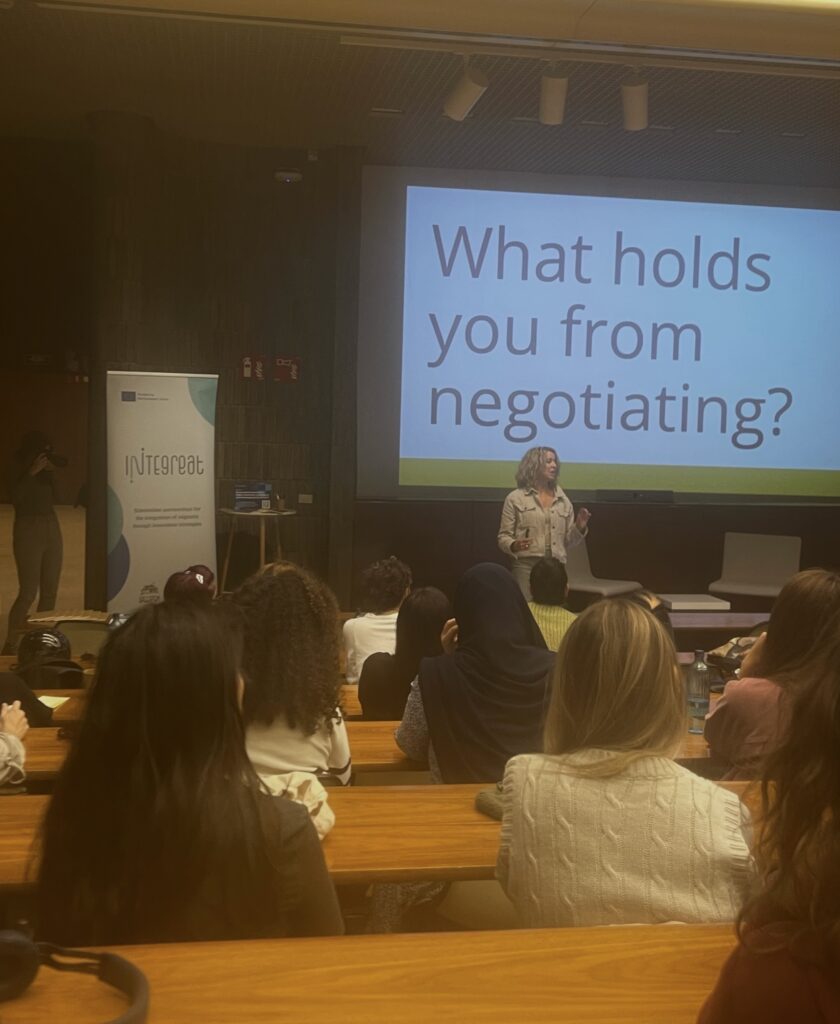 Date & Time of activity: 5/11/2023 12h